Latest News
New
- 360 degree images of the Orion
Click on the image to open a new window
There are 3 more on the Videos & Podcasts Page
About SAAM

SAAM is a non-profit organisation run entirely by volunteers. Our focus is to collect, record and display the history of civil and military aviation in South Australia. We have two large
display hangars
with more than 20 aircraft displayed along with aviation and aerospace displays. Our maintenance and restoration hangar is often described as 'the best men's shed' in Adelaide. SAAM also has an extensive
library
collection that is available for use by SAAM members (and bona fide researchers). Our
history group
conducts research on South Australian aviators and aviation and publish their research on this website and in books.
We are open every day of the year, except Christmas Day (see
visiting SAAM
).
If you would like to join us as a SAAM volunteer, click
here
for more information.
If you have South Australian Aviation objects, documents or photos to donate,
click here.
Plan your next adventure visiting the Aviation Museums around Australia
Click
here
for the brochure or visit
www.amnn.com.au
On Public Display

Aircraft
Collection
Airlines of
S.A. Display
Andy Thomas
Display
ARDU
[RAAF]
Aust. Women
Pilots Association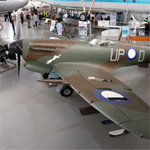 Badger Family
Collection
Cessna Flying
Club S.A.
Commercial
Aviation
Comms.
Equipment
Early S.A.
Aviators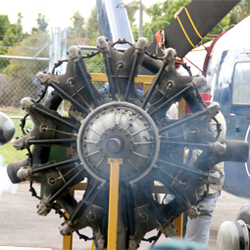 Engines
Collection
Gift Shop &
Sales
Guinea
Airways
Jon
Johanson
Missiles
Collection
Models
Collection
Objects of
Interest
Propellers
Collection
Rockets in the Desert
(Woomera)
Qantas
Ground Equip.
Royal Aero
Club S.A.
Smith Bros.
1919 Flight
Tony Bullimore
Rescue at Sea
Wittber Engine
c.1914
WW1 Display
War in the Sky
WW2 Display
S.A. Air Training
WW2 Display
S.A. & Europe
WW2 Display
S.A. & the Pacific
1919 Flight
Smith Bros.
24 Sqn.
Adelaide
Reference & Archival Collections (not on display)

Some of our collections are displayed in our hangars (see above), while some are archival in nature and stored in our library or other storage areas. We also have an extensive digital collection that includes more than 75,000 native digital (or scanned) images. Access to our reference, archival & digital collections are reserved for SAAM members and bone fide researchers. For more information on accessing these collections, please go to our
Library Page
.
Acknowlegement of Country

The members of SAAM acknowledge and pay respect to the traditional owners of the land on which we stand, the Kaurna People of the Adelaide Plains. SAAM is also pleased to announce that we are working with the traditional owners of the Woomera Rocket Range Area in the preparation of a new 'Rockets in the Desert' display.